Morioka Sansa Odori festival
Long time tradition, Sansa Odori
Sansa Odori has been inherited since the clan administration era, and there are some opinions about its origin. The most famous one comes from a folklore related to three stones. The folklore tells the story about an ogre; once upon a time, an ogre called "Rasetsu" came to Nanbu-Morioka castle town. The citizens were troubled and worried with ogre's violent act, so that they prayed to a god to clean up it at a shrine worshipping three stones. The ogre was caught by the god accepted their prayer and forced to leave handprint on the big three stones in the shrine as a swear not to do bad things anymore. It is also said the handprint on the rocks is an origin of "Iwate" prefectural name. When the ogre left there, citizens celebrated with dance by shouting "Sansa-sansa", and it is believed this is the origin of Sansa Odori. Morioka Sansa Odori is now well-known as an all-citizen-participation festival. The number of drums has been increasing in proportion to the number of attendees, and in 2014, it achieved the world record of largest taiko drum festival. Miss Sansa dancers lead a parade, and general and traditional groups dancing and shouting "Sakkora choiya wasse" with powerful drum and flute sounds follow them. "Sakkora" means "happy will come". The festival gets excited greatly with this fortunate shout. There are many variations of dance in Sansa Odori, which is also one of attraction of it. You will enjoy the difference in multiple traditional Sansa Odori which are locally inherited. It is really spectacular to see the energetic dance matching the powerful rhythm.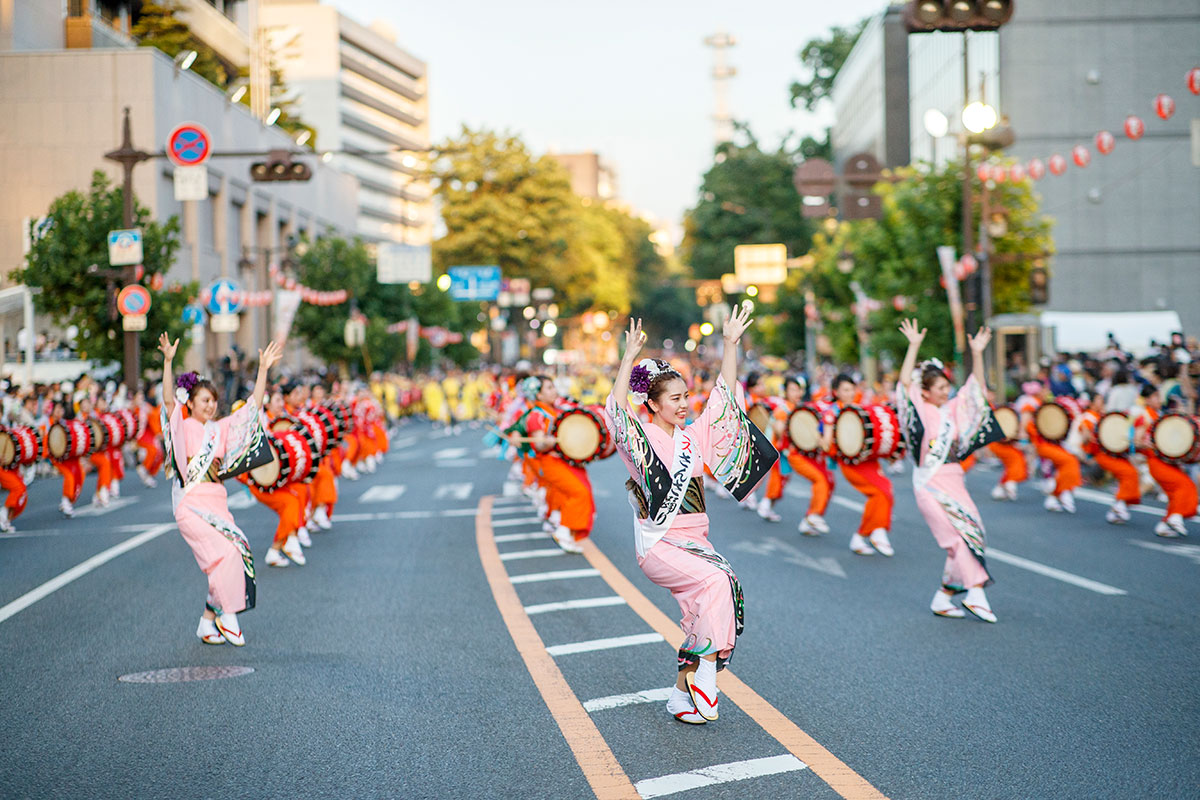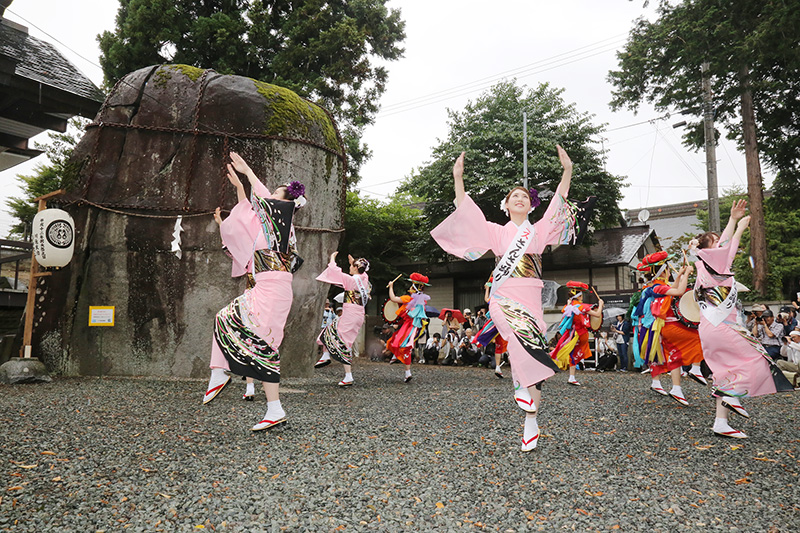 Come and see, and get attracted and join Sansa
In the daytime during the festival, "traditional Sansa Odori competition" that Miss Sansa and Sansa drum group and traditional dance groups show their performance is held. Traditional Sansa Odori is inherited for a long time around Morioka city and its outskirts, so that dance and costumes are different depending on each area. It is enjoyable to see the difference. When finishing the parade at the main street, "Waodori" circle dance is also held that visitors can join. Don't worry if you are a beginner. "Sansa Orehense" (Orehense is a local word and means "feel free to join") masters wearing a yellow tasuki string teach you how to dance there, and also a lecture is held on that day without any application.
More about Morioka Sansa Odori festival