Akita Kanto festival
Kanto festival having approx. 270 years history is Important Intangible Folk Cultural Property. It is a traditional festival that a proud performer called "Sashite" puts "Kanto", a long bamboo pole hanging lots of lanterns, on his palm, forehead, shoulder and waist while taking a balance. People wish huge harvest by seeing "Kanto" as an ear of rice and lanterns as rice bags. Kanto length is 5 to 12 metres, and its weight is 50 kg with the 46 maximum numbers of lantern. Daily basis training and sense of balance must be required to control it. It is said the skill is rather demanded than the power when performing it. The skill has been handed down over and over... that is real masterly performance! The view is very beautiful when approx. 280 Kanto poles are stood up at all once with the sound of whistle under the night sky. Streets are filled with the lights as if the Milky Way pours into there. When Kanto is on the left side, the performance is excited with the shout "Dokkoisho, dokkoisho". Also, the shout "Oetasah, oetasa, nekko tsuita, oetasa" is heard. The shout represents rice puts down roots to the ground when a performer controls Kanto stably on his palm, forehead, or elsewhere. On a lantern as a rice bag, town crest is drawn, and its design was based on lucky items symbolizing aesthetic, longevity, children, and good harvest. The design is stylish even in this era, so check town crest on a lantern and short coat. Main Kanto festival is held in the night, but you cannot miss "Kanto exquisite skill competition" held only in the afternoon. In the competition, proud Sashite and Hayashi performers show their skills. You cannot see the real passionate competition in the night performance. Don't miss it.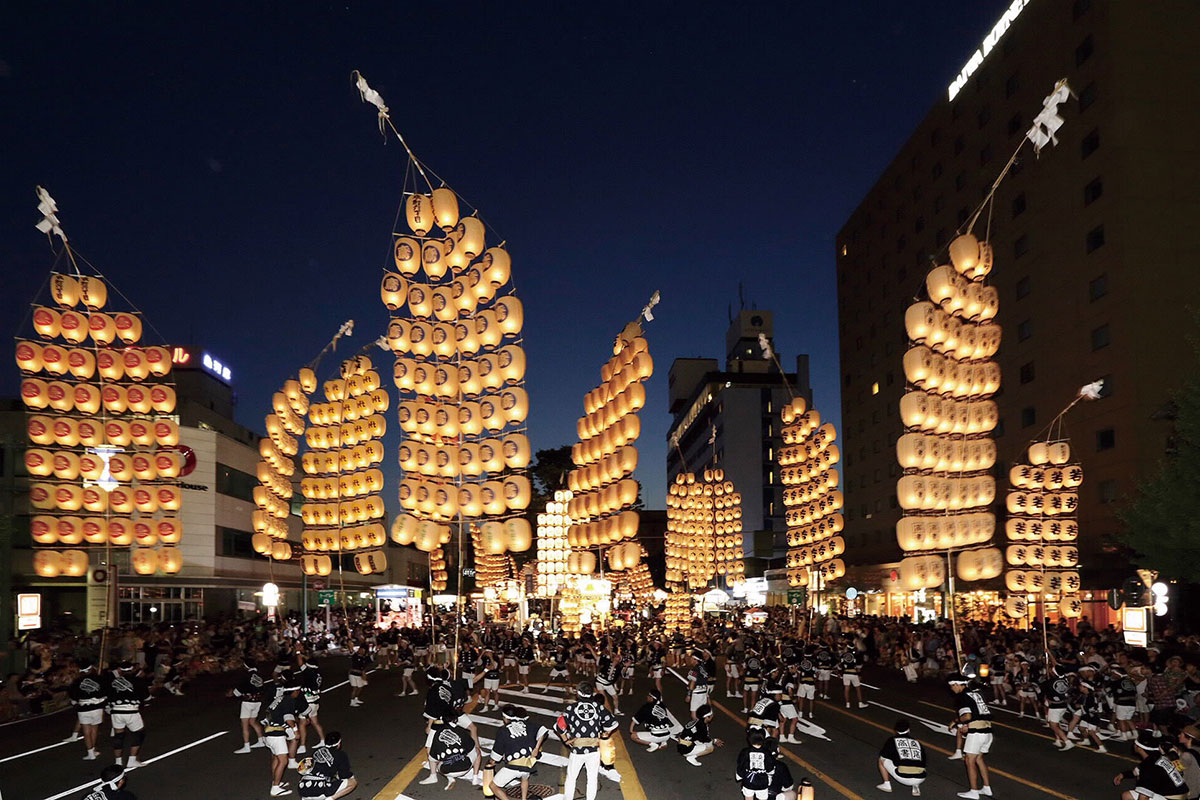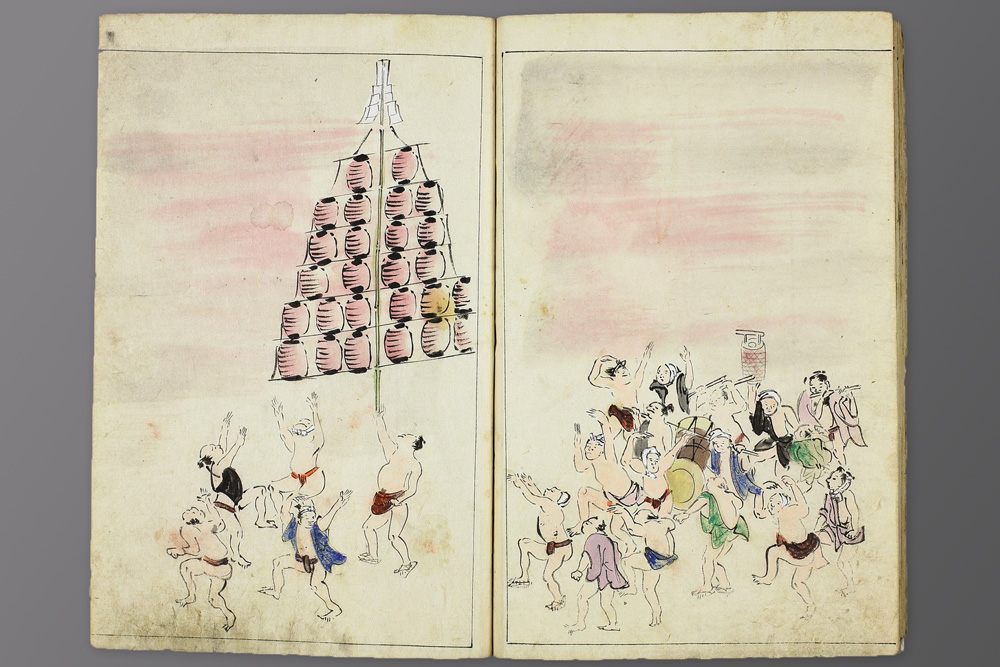 "Kanto exquisite skill" performed by masters
There are five types of Kanto performance.
"Nagashi": two people make Kanto stand up. One raises it with a dominant arm, and another adds an additional pole. Raise and put it in a palm once, and then slide it approx. 15 centimetres between thumb and index fingers and support it.
"Hirate": one of basic performance looked dynamic and exiting. Put Kanto on a dominant hand's palm and raise it.
"Hitai": slide Kanto calmly from a palm to forehead and support it stably. To take a balance, open arms. Which makes drama to attract visitors.
"Ude": support Kanto with a dominant arm and take down it straightly to his shoulder. The upright posture from a pivoting foot to Kanto looks beautiful.
"Koshi": slide Kanto between fingers and put it on his waist. Turn his upper body to a side and open legs to take a balance. It is a powerful performance suitable for finale.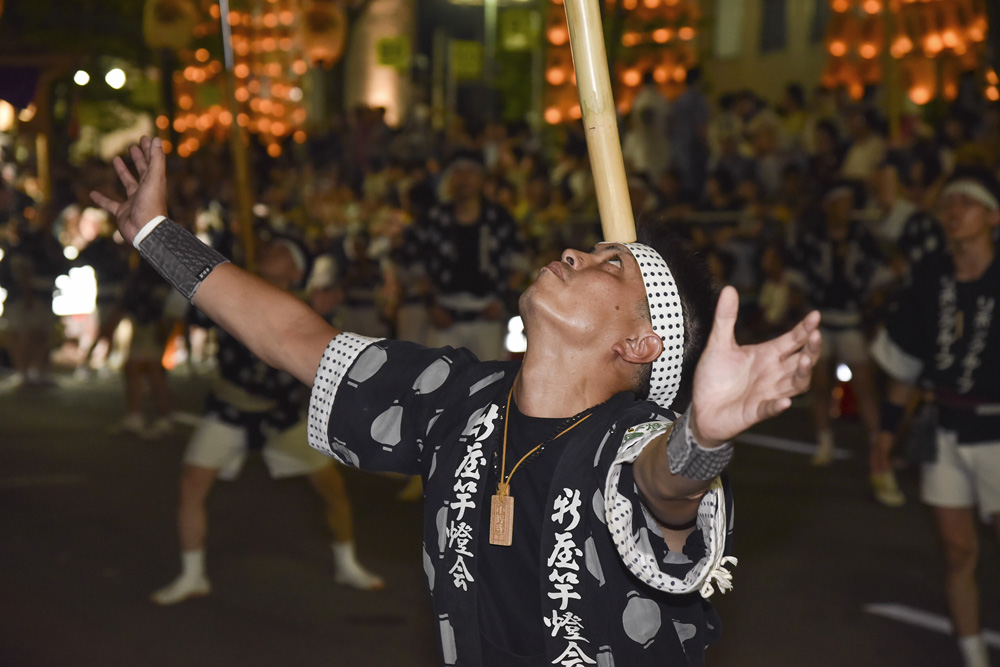 Experience Kanto skills
In front of Akita station, there is a spot where you can experience smaller-sized Kanto. You might understand Sashite's skills and difficulty to get that through experience! There are also some stalls and local foods festivals that you can have local sakes, traditional foods, local favorite foods (so-called B-grade gourmet) and sweets. You will enjoy the festival for a whole day.
More about Akita Kanto festival